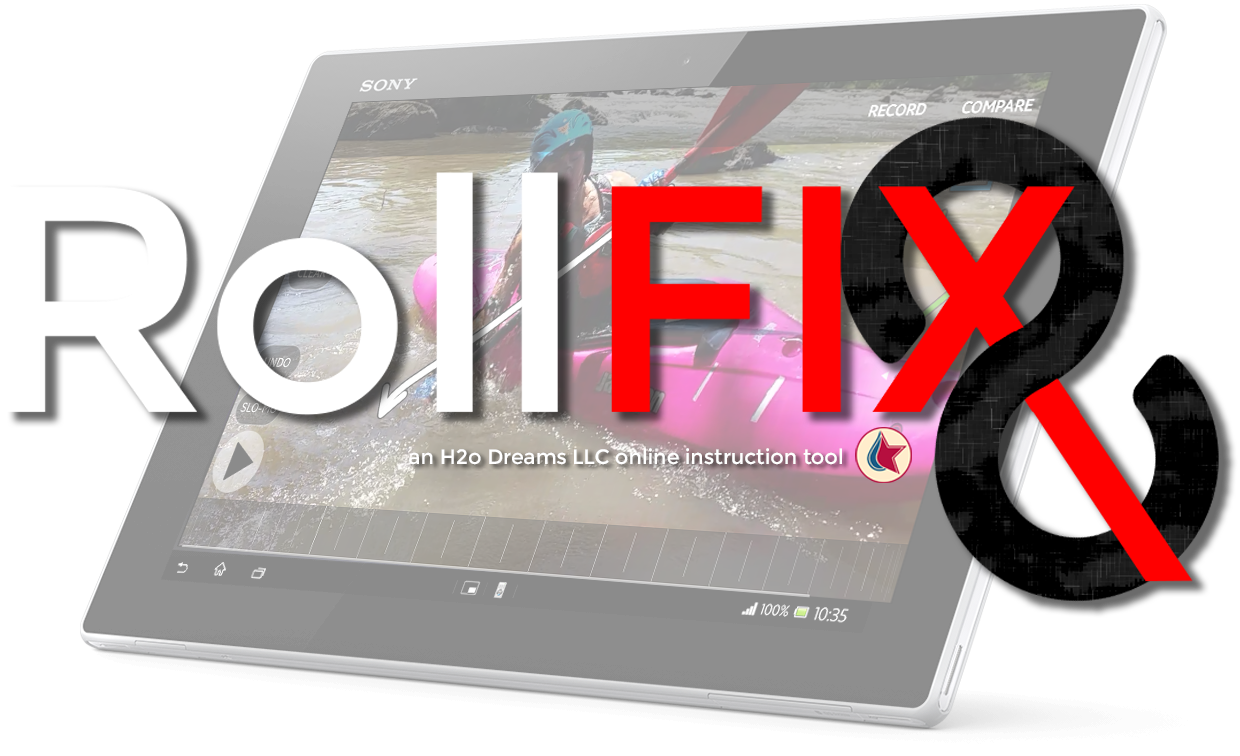 Not everyone has the time to travel several hours to a river location to work on the skills that are in most need right now. RollFIX looks to alleviate the logistical challenges and supplement live instruction with a professional instructor by utilizing whats great with modern technology. We already provide an abbreviated version of this service with our private instruction and a few of our other programs, but you can now receive feedback from the comfort of your home.
Whether you're just learning to kayak, have a couple of problem areas to address or need a complete makeover, our instructors have a plan to help you reach your goals and start paddling more efficiently. Choose an instructor, select the right plan for you, submit your skill and you'll be on your way to better paddling. Plans starting at $29.99
Pick your skills. Pick your plan. Improve your game.
The RollFIX Lesson
EVERY RollFIX LESSON INCLUDES:
Improving your skill starts with a proper diagnosis of what you're doing wrong, and the fastest way to do that is to enlist the help of a qualified professional. We have an elite team of instructors that can show you in a matter of minutes what it would take you months to figure out on your own.
Sure, you can search various sites for tips to help your game, but with a RollFix lesson your instructor will send you video tips that are specifically designed to help you fix the mistakes you're making in your skill that only you have access to, saving you time and helping you immediately down the path to better paddling.
One of the most effective ways to improve comes from being able to ask your instructor questions, and we've made it easy to do just that with our messaging platform. If you have a question about your analysis or the tips you've been sent, you'll be able to get the answers both quickly and easily.
PRICING
1-RollFIX Lesson
29.99
What's Included:
1 – Voice Over Video Analysis
1 – Instructor Video Tip
Unlimited Messaging
2-RollFIX Lesson
49.99
What's Included:
2 – Voice Over Video Analysis
2 – Instructor Video Tip
Unlimited Messaging
4-RollFIX Lesson
89.99
What's Included:
4 – Voice Over Video Analysis
4 – Instructor Video Tip
Unlimited Messaging
HOW IT WORKS
TIPS FOR RECORDING YOUR ROLL
Use any digital recording device to capture video of your skill, including the camera on your smartphone. Record and submit face-on and side-profile videos for the most effective lesson.
 FACE ON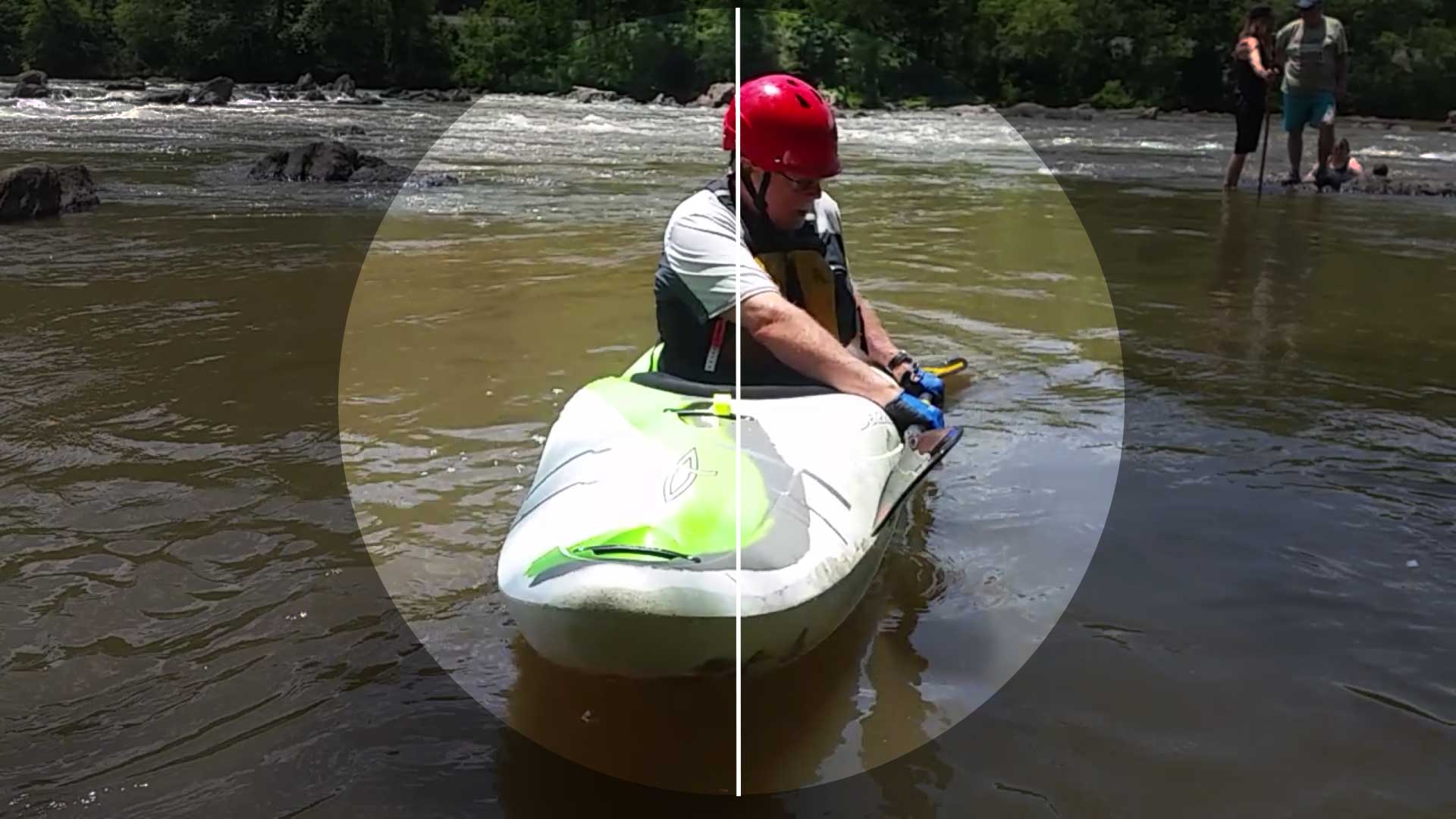 For face-on videos, the camera should be aligned perpendicular to the kayaker, aimed directly at their waist.
SIDE PROFILE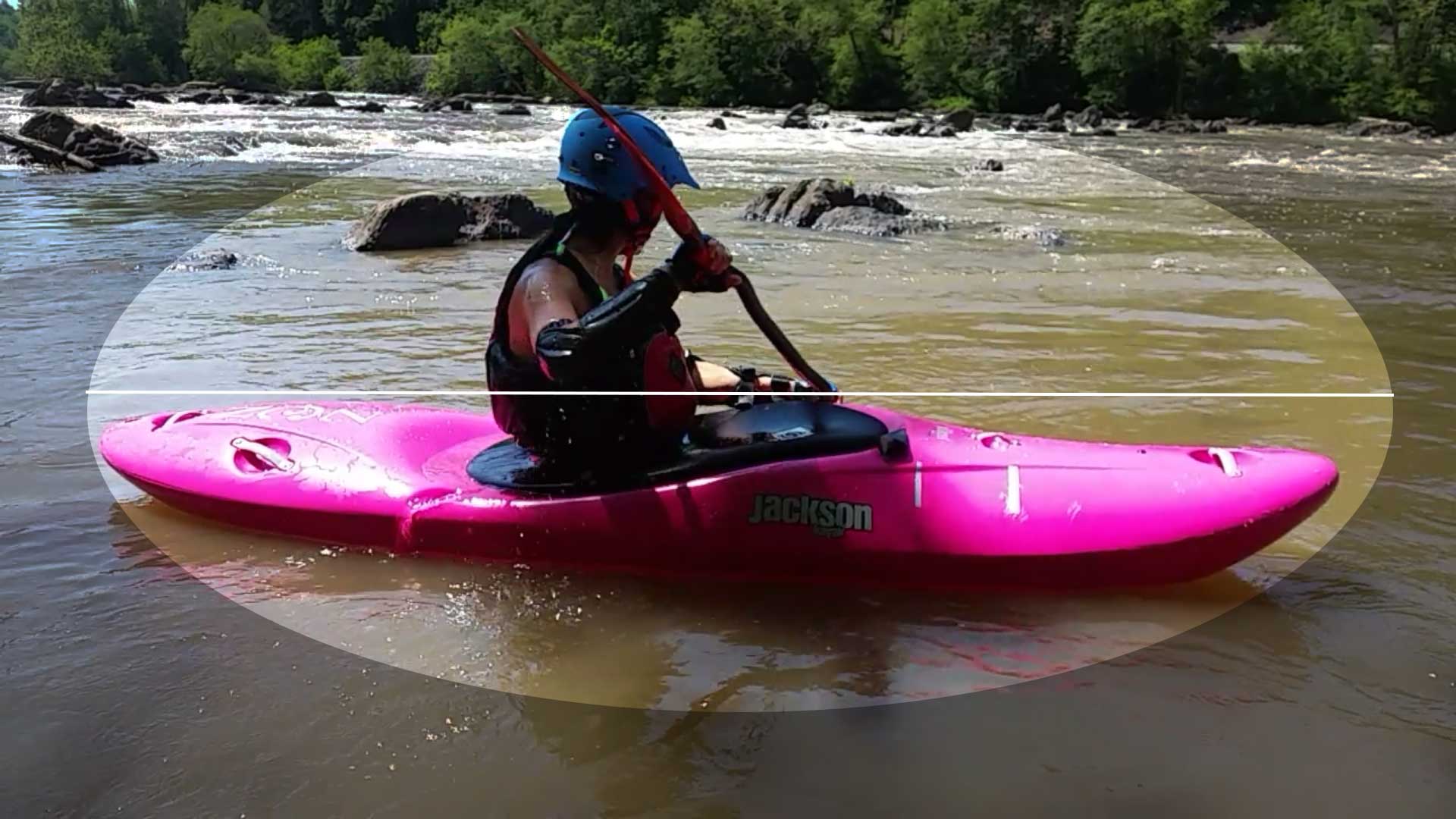 For down-the-line videos, the camera should be aligned parallel to where the kayaker is facing.
Additional Tips
Make sure the entire paddle can be seen throughout the roll and record several rolls from each camera angle in an effort to get quality video. Remember, the better the quality of the video, the more our teaching professionals can see.
And make sure you get in the habit of filming your roll often. You can upload videos to your personal profile page for free at any time, and this will help you track your progress.
Filming other skills
Take a look at a few of our other video examples on the previous tab to get an idea of how you need to film for other skills. A general rule of thumb that you want to keep in mind is to fill about 75% of the frame with the paddler throughout the skill if possible. Sometimes this won't be possible due to the nature of our sport.
For filming of whitewater maneuvers, a bird's eye view, or any view that provides elevation over the subject is helpful in distinguishing how the paddler moves through the rapid while being able to clearly see features such as eddy lines, downstream v's etc.