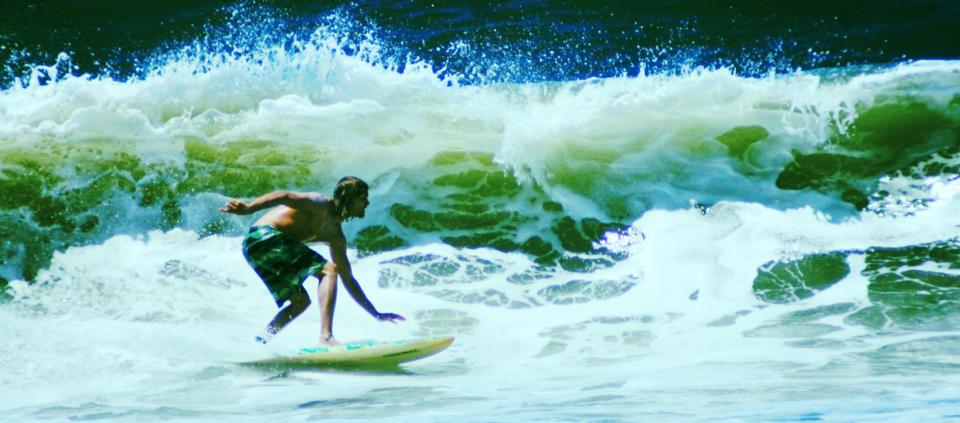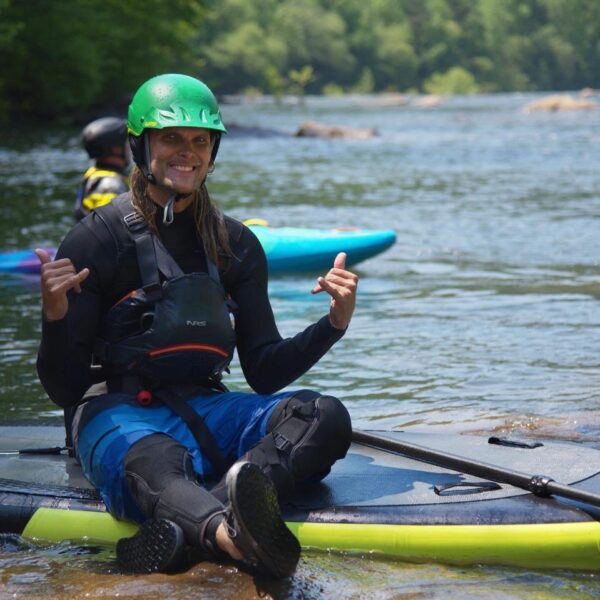 Accolades 

– 12 years teaching whitewater kayaking
– 7 years teaching Stand up paddle boarding
– Certified Wilderness First Responder
– Former freestyle competitor
– 200 hr yoga teacher training
– World traveler
Hailing from the state of Kentucky, more often thought for horse racing and whiskey, Andrew and his close brothers got their start in the often overlooked but quality whitewater. A keen sense for play and boards and boats with edgy personality, Andrew has an unmatched and knowing poise and style on the river and ocean. A veteran teacher, we are humbled to have him as our program lead for all of our SUP programs while still adding tremendous value in our kayak programs too. You will see him either with a board in tow or likely working with one of our youth leadership courses throughout the Summer months.
How long have you been a paddler? How about teaching?
I've been a paddler now closing in on 20 years and I started teaching well over a decade ago now.
Why do you love to teach? 
I teach because I love seeing my students learn and giving them the power to make kayaking a big part of their lifestyle. I love seeing any and every kind of adult play like a kid again. I love showing the kids my playground and help nurture their love and appreciation for the river.
What's your favorite skill to teach?
I'd say surfing. Surfing was a big reason I started kayaking. Watching my students learn to catch waves and surf every little or big wave on the river makes me smile just as much as them. The stoke is high!
What's your favorite thing to do on the water? 
Surfing of course! I've Surfed waves all over the world in all kinds of crafts and waterways. It never gets old!
If you had to pick one craft to paddle the rest of your life, what would it be? 
Hmmmm…that's a tough one because I enjoy different things about each board and boat I paddle. I would say my SUP because it's super versatile. It can surf on the ocean, rivers, and lakes. They will go just about anywhere!
What's your favorite thing to do when you're not on the water?
I love walking, sitting in coffee shops, mountain biking and rock climbing. Every now then I'll go on a trail run. I just love being in the woods and mountains mostly.
Describe the moment when you knew you were hooked. 
I went to my local shop in KY and asked if I could sit in some demo freestyle boats out back in the creek. When I got the courage to jam both legs in the boat and float around I was hooked. I have been kayaking and pursuing water ever since!