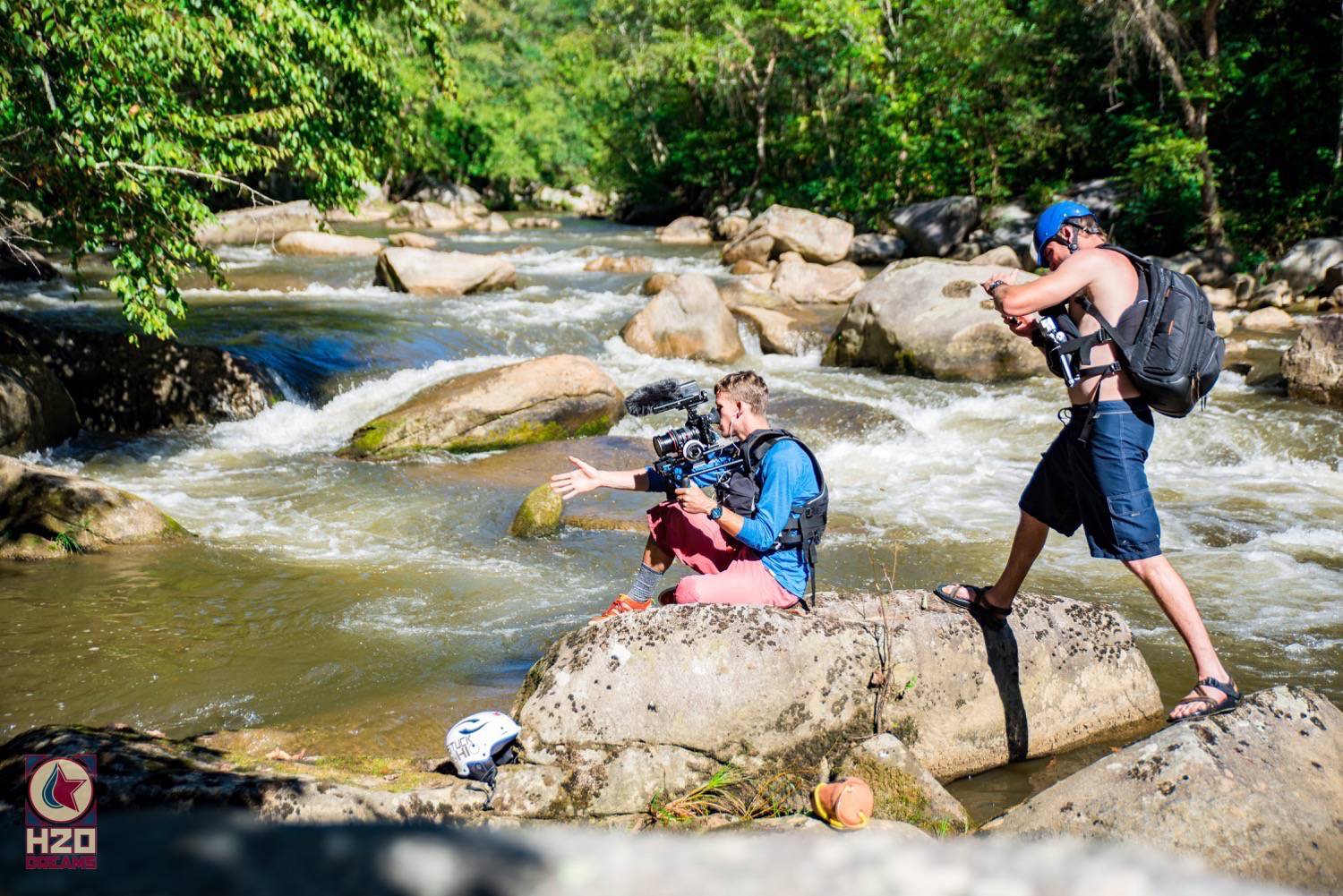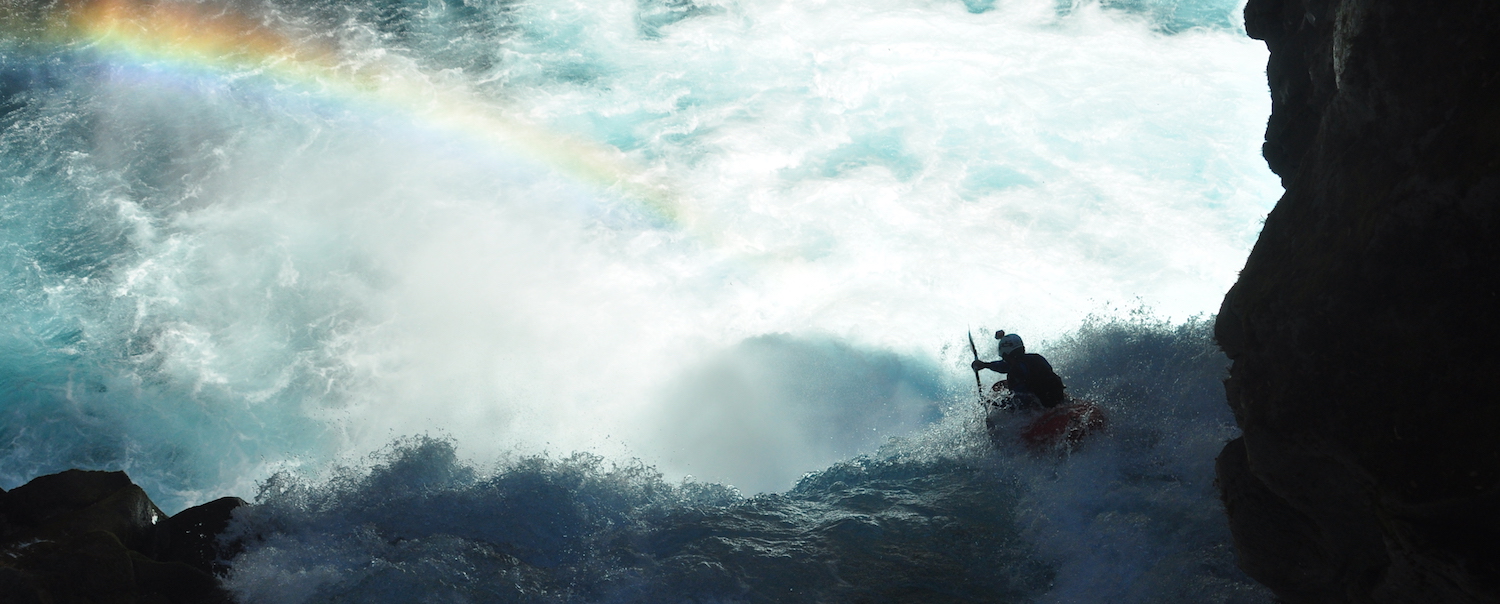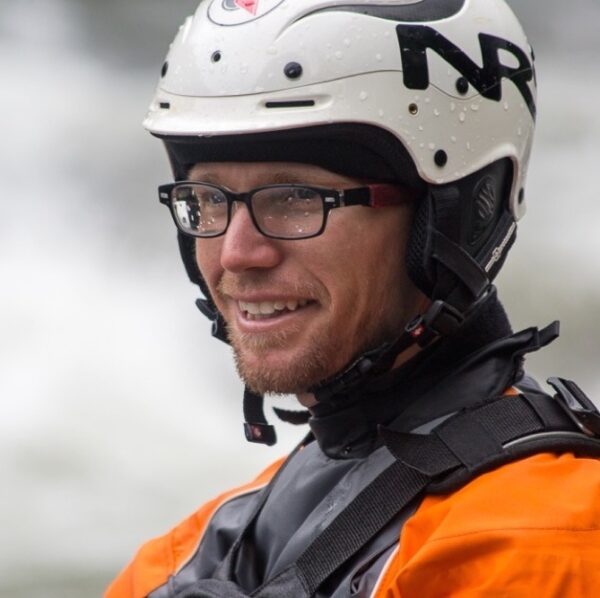 Accolades 
I think 19 years of teaching and still loving it is an accomplishment in itself. But below are a few of my accolades/credentials:
– ACA River Kayak L4 Instructor since 2005
– ACA River Kayak L4 Instructor Trainer since 2014
– ACA L3 Prone Paddling Instructor since 2016
– ACA L5 Advanced Safety and Rescue Instructor since 2017
– Voting member of the ACA River Kayak Committee
– Voting member of the ACA SWR Committee
– Former member of USA Freestyle Kayak Committee
– Former International Canoe Federation Freestyle Kayak Judge; Judge at the 2013 World Freestyle Championships
– 2009-2015 Global Team Member of Wave Sport Kayaks
– 2016-present Global Team Member of Dagger Kayaks
– 2009-present Ambassador for Northwest River Supplies (NRS)
– 2018-present Team Member of Pyranha Kayaks
– Published author in RAPID Media, ACA, and several other publications & blogs
– Produced over 50 instructional videos for web distribution
… I have fun while doing it 🙂 
Chris Wing, founder and program director of H2o Dreams, has been pursuing whitewater paddling since 2000. As a student at Kent State University in Kent State, Ohio, Chris' first introduction to whitewater kayaking was through the university's recreation program, where he learned to paddle and teach kayaking simultaneously. From that point forward, he found himself chasing every bit of river he could before moving to North Carolina in 2005 to be closer to what he loved. Now residing in Saluda, North Carolina, home of the famous Green River, Chris spends his days, not unlike those early days as a university student: chasing water, dreaming big, and teaching people to love the river.
How long have you been kayaking? How about teaching?
I have been teaching nearly as long as I have been paddling (since 2000)! I had a unique upbringing in that, the person teaching me how to paddle was simultaneously teaching me how to teach paddling, among other things. There has always been a reverence for the process and giving back by mentoring others. I am a junky when it comes down to understanding the marriage between brain and body. Making it harder is that kayaking is not natural to that relationship, so my role can be a super important one.
Why do you love to teach? 
Teaching allows for me to look inward as much as project outward. It's the art of communicating. Not only do you have to be an expert, but you have to realize that you may not know nearly as much as you think. Therefore, the pursuit of knowing is endless and it is the greatest practice in humility.  
What's your favorite skill to teach?
Teaching! I've really enjoyed the future educators of our classroom on the river, or even lakes and oceans. 
What's your favorite thing to do on the water? 
Still to this day nothing makes me smile more than play boating. It's all play, really, but play boating where the goal is ultimately to capitalize on instability. Something weird is always bound to happen, the environment is usually low stress and high reward, and I always end up with a smile. 
If you had to pick one craft to paddle the rest of your life, what would it be? 
Slicey stern, low rocker, higher volume bow, flat hull with edges. 8 1/2 feet long. Red. 
What's your favorite thing to do when you're not on the water?
Run a business and usher in a new paradigm of paddle sports instruction. I'm also finding it very rewarding to work with my hands either in the dirt, with wood, or working on any number of other projects. There is nothing more rewarding than building something! 
Describe the moment when you knew you were hooked. 
My first river trip to Slippery Rock Creek in Pennsylvania… I can still picture it vividly. It couldn't have been any better, even if I started my day swimming in 3 inches of water, HA! From the feel of sliding into the water and feeling the pull of the current, that intimate trip provided the taste of what was to come. No matter how fulfilling each day is, it is an insatiable thirst that keeps me coming back.