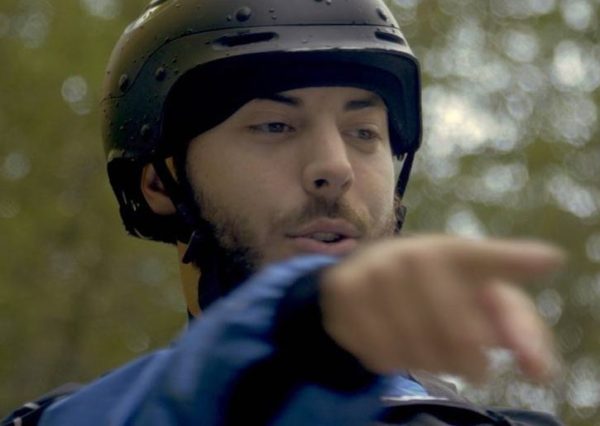 Accolades 
– ACA Level IV River Kayak Instructor since 2016
– First Aid / CPR / AED; Wilderness First Aid Certified
– Paddling School Manager at the US National Whitewater Center
– Married his wife Ashlyn 🙂
Daniel Lassiter, a lead instructor with H2o Dreams, has been having the best day ever out on the river since he got his first kayak in 2002. After meeting Chris and Lydia while working at the U.S. National Whitewater Center in Charlotte, it became clear that Daniel's passion for paddling matched his exceptional skill for teaching, which he's been doing since 2010. Collaborating with H2o Dreams in group clinics, private instruction, and adventure travel to Chile, Daniel brings a contagious positive energy with him everywhere he goes… and that's especially important on the river! He now manages the instruction department at the USNWC and resides in Landis, North Carolina with his wife, Ashlyn. H2o Dreams loves the days when we get to share the river with Daniel.
Why do you love to teach?
I love to teach because I love working with people and helping them through the learning process. The greatest reward for me is when people come back after working with me, sometimes years later, and say 'Hey remember that [insert skill, mental process, etc.] that we worked on? Well when it clicked/I mastered it it made all the difference and paddling is so much more fun now!'
What's your favorite skill to teach?
Rolling, hands down. I hardly every see someone as excited and utterly blown away as I do when they hit their first roll.
What's your favorite thing to do on the water? 
Honestly, just being on the water. I'm as happy playing around on Class II as I am running Class V.
If you had to pick one craft to paddle the rest of your life, what would it be? 
Are we talking specific kayak here? If so then I would say the Dagger Axiom 8.5. For me it's the perfect blend of speed, playfulness, responsiveness, and stability.
What's your favorite thing to do when you're not on the water?
Learn. Not all of it is useful, or even relevant to anything, but I think I'm slowly but surely becoming a jack of all trades and master of none.
Describe the moment when you knew you were hooked. 
Definitely when I hit my first combat roll. Up until then I was really scared of paddling (partially because I never had a true instructor to help me deal with the fear aspect!) but once I hit that roll it was game on and I was up for paddling anything!