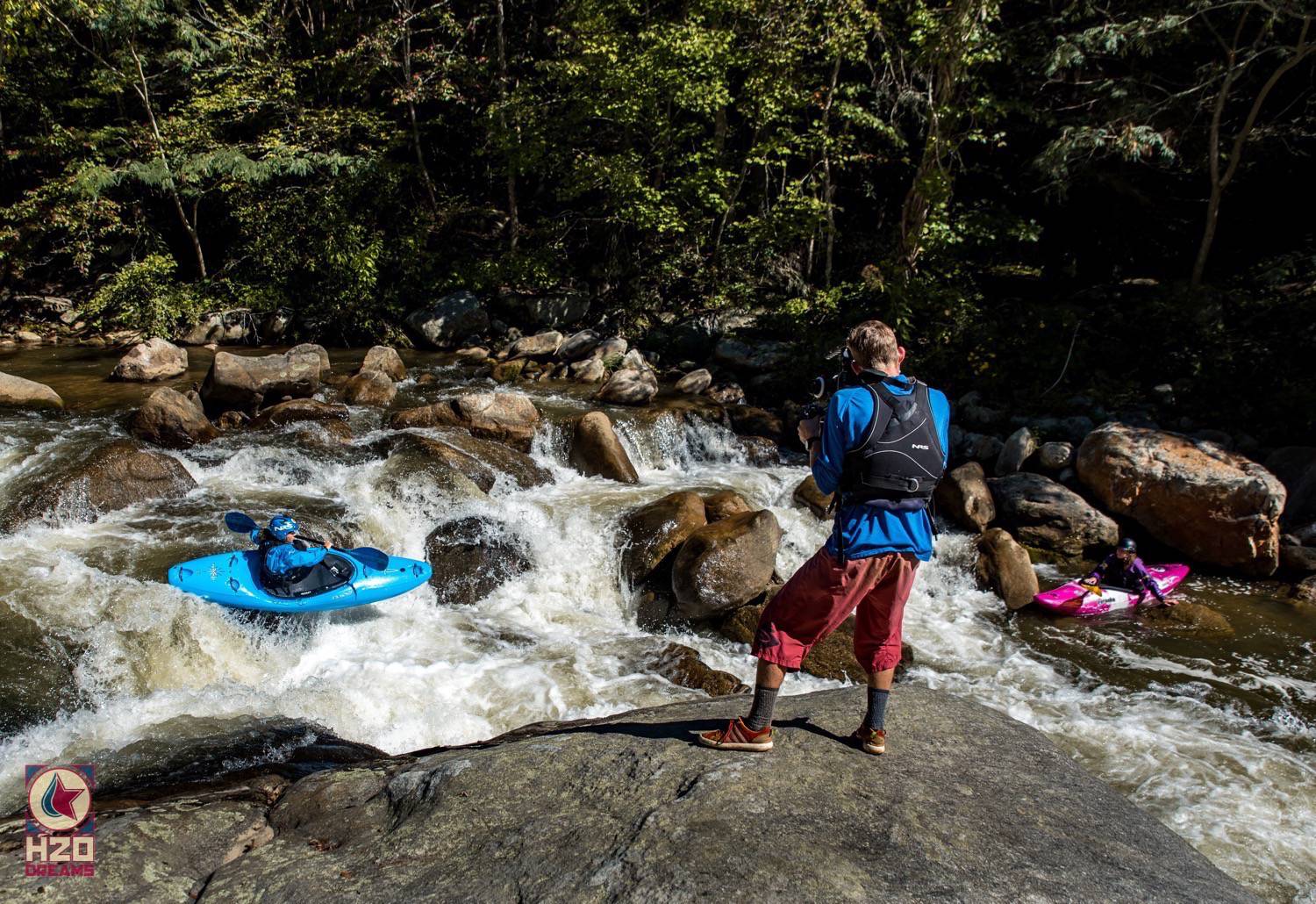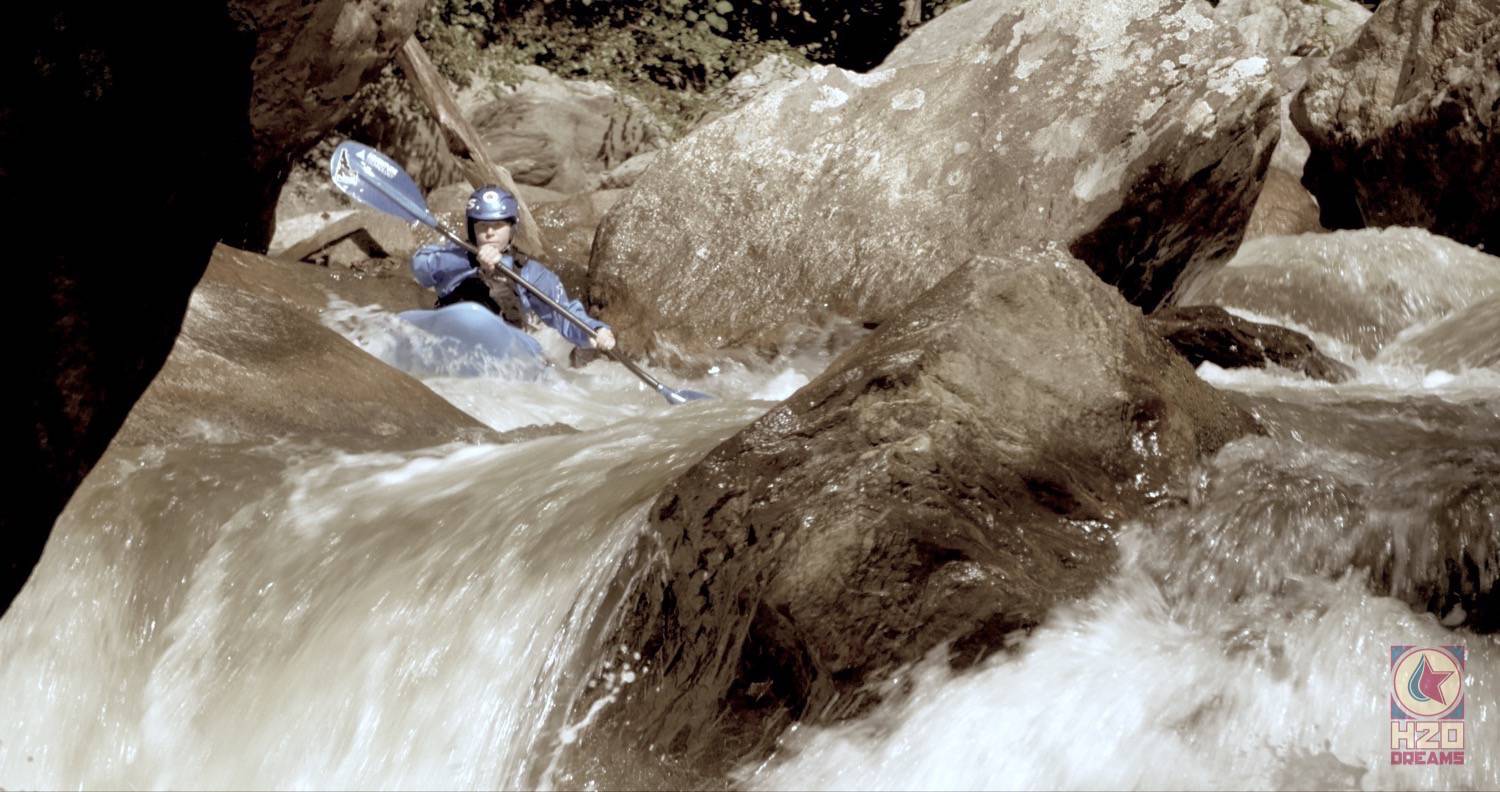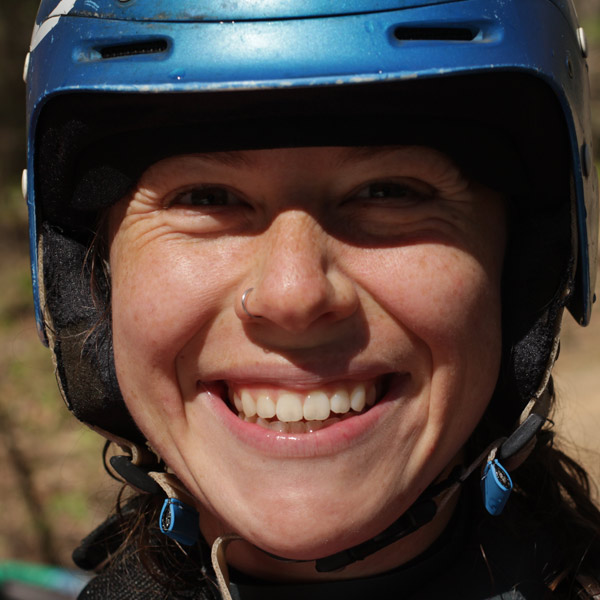 Accolades 
– ACA Level IV Whitewater Kayak Instructor, 2014
– ACA Level V Advanced Whitewater Kayak Instructor, 2019
– ACA Level IV Whitewater Kayak Instructor Trainer, 2019
– WMA Wilderness First Responder, 2019
– ACA River Kayak Committee Chair, 2020
– ACA Safety, Education, and Instructional Council Board, 2020
– Team Pyranha, 2018
Lydia Wing, Program Director at H2o Dreams, says whitewater kayaking sort of fell in her lap. As a self-proclaimed water baby and lover of adventure, paddling seems to have been a natural progression, but it wasn't until her friends and family started taking off on whitewater trips together, leaving her as shuttle bunny, when she decided to take the plunge. After learning to roll in 2012, Lydia's comfort in water- an echo of her past as a competitive springboard and platform diver- sped up her learning curve, and she soon found herself shadowing lessons and curious about teaching. She now resides in Saluda, North Carolina, and loves having the Green River Gamelands in her backyard as a classroom and playground second to none.
How long have you been kayaking? How about teaching?
I learned to roll in February of 2012. I started shadowing lessons within the year, assisting in group clinics or following along on private lessons. I did my first true guiding during our first trip to Chile in 2014, and got my ACA certification that spring. After that, I started taking a lead on roll classes and beginner clinics.
Why do you love to teach? 
Every student is so incredibly unique, right down to the kind of language and energy that is most effective. I love the challenge of troubleshooting with a student and watching him/her get to a point of broadened perspective. Once the switch flips, the possibilities are endless. I love helping a student get to a point of flipping that switch.
What's your favorite skill to teach?
I will never forget the day I realized I could run in to rocks instead of try to avoid them! The river became a whole new playground, so I really enjoy teaching paddlers how to shift perspective of rocks from avoidance to utilization.
What's your favorite thing to do on the water? 
Stern squirt, without question. If I'm not actually in my kayak, I quite enjoy swimming. I have a background as a springboard/platform diver so I've always been a water baby. Swimming in whitewater is just a little more exciting than the pool!
If you had to pick one craft to paddle the rest of your life, what would it be? 
I try not to be prejudiced with my craft and try a lot of different vessels. I like to feel the river and get feedback from it; I try to avoid paddling boats that dull the experience or create the illusion of skill through too much design forgiveness. It took me more than two years to finally hop in to a creek boat! That said, I tend to like my boats a little longer, fast, and with a low volume stern. I'll trade forgiveness for responsiveness any day of the week.
What's your favorite thing to do when you're not on the water?
I love to run. Over the last few years, I've learned to complement my paddling with adequate leg stretching on the road or trails. Running has made me a tougher, more focused paddler and serves as a bit of meditation for me, too. Other than that, I enjoy playing with food and hanging out with my dog.
Describe the moment when you knew you were hooked. 
The day I mentioned above where I started running into rocks, instead of avoiding them, was my first natural river run on Section IX of the French Broad after I spent the summer sharpening my skills at the USNWC. I remember exclaiming that it was just like skateboarding but on water, and I had never had the nerve to try and skateboard even though I always thought it was cool.
As an instructor, I became hooked on teaching during one of the first beginner courses I ever co-taught. The culmination of a two day class had new paddlers tackling a set of manageable but defined Class II rapids. I caught an eddy in the middle of the rapid as safety and had a prime view of boaters as they came through. One guy in particular had the biggest grin coming through his first substantial whitewater in a kayak; I will never forget the look of pure joy and elation he had on his face. He has stuck with the sport and even kayaked the Grand Canyon since then. I got hooked on trying to create that feeling for folks- pure joy and elation- regardless of whether that's on flatwater or demanding whitewater.