[st_divider divider_type="border" height="" margin_top="10″ margin_bottom="10″]
Show Notes!
What I thought was going to be an episode about preventative medicine and dealing with injuries, I realized it was more of a love story than anything else. John Ditmars found himself hitting a rock bottom when he experienced a traumatic injury which pretty much left him paralyzed. From helplessness and depression to motivation and resolve, John find himself back doing what he loves the most, squirt boating.
John describes his injury in detail and the anguish of recovery both physically and mentally and the folks, both in traditional and non-traditional medicine, that helped set him on the path of becoming a licensed acupuncturist.
John earned his Master's Degree in Acupuncture at New York City's renowned Tri-State College of Acupuncture, where he extensively trained under Sensei Kiiko Matsumoto and Dr. Mark Seem.
If you want to check out more about John and his practice check out his websites below:
http://www.integrative-acupuncture.com/
https://www.fumedicinals.com/
Books referenced during the podcast:
How Doctors Think: Jerome Groopman
The Web That Has No Weaver: Understanding Chinese Medicine: Ted Kaptchuk
[st_divider divider_type="border" height="" margin_top="10″ margin_bottom="10″]
[row] [col width="1/2″]
CLICK TO SUBSCRIBE
Intro/Outro Music by DJ Shadow
Have subject matter you would like to see on Undercurrents? Email us here.[/col]
[col width="1/2″]
JOHN'S INFOS: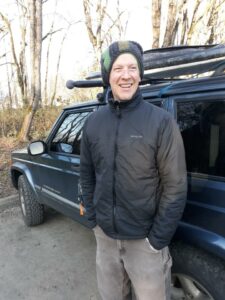 www.integrative-acupuncture.com
[/col] [/row]