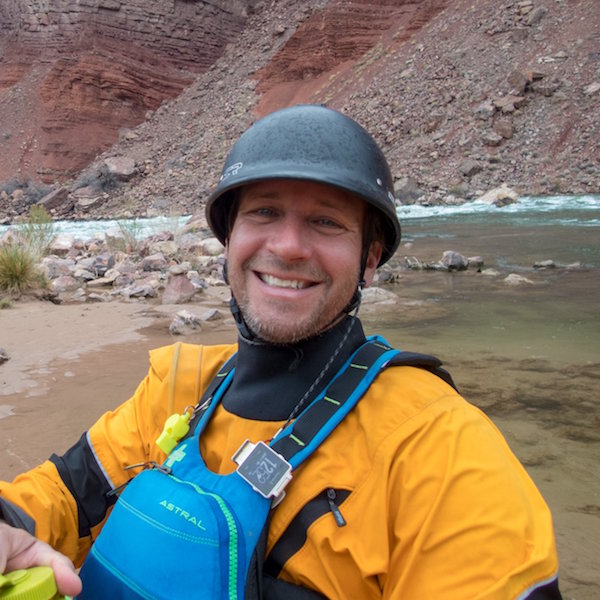 Accolades 
– ACA Level IV Whitewater Kayak Instructor
– ACA Level IV Safety and Rescue Instructor
– NOLS Wilderness First Responder
– Rivermen 140 Triathlon Finisher
– Nidan (Second Degree) Black Belt
– Black Mountain Monster 100K Trail Race
Back in 2010 my roommate bought two whitewater kayaks, WaveSport Diesel 65's to be exact. Those boats sat in my garage for over a year before I took one to the Whitewater Center in Charlotte for lessons. I figured it would be something fun to do to stay cool in the summertime. I had no idea that it would be such a life-changing event for me. Whitewater became a passion, I quickly developed a plan where I could spend more days out of the office and on the river. Wanting to share my passion of the river, water, and nature with others; I started teaching on the weekends in 2014 and full-time in 2016. After recently relocating to Saluda, NC, on one of my favorite rivers (The Green River), I am excited to become part of a top notch organization that I feel sets the bar for whitewater instruction and paddlesports in H2O Dreams.
Why do you love to teach? 
Just being thankful for my abilities as a whitewater kayaker, I feel it is my responsibility to pass along my knowledge and skills to learning participants. Plus, seeing the excitement in students faces when they run that rapid and hit that combat roll for the first time, brings me back to that same feeling when I did it years ago. It is an awesome feeling!
What's your favorite skill to teach?
River Running…The ability to navigate down a river successfully, safely, independently, and with style takes a plethora of skills which I love seeing it all come together for this one purpose.
What's your favorite thing to do on the water? 
Have fun!  The camaraderie and fellowship that forms on the water is one of the many reasons I love this sport.
If you had to pick one craft to paddle the rest of your life, what would it be? 
Definitely a Whitewater Kayak!  To be more specific, I recently bought a Party Braaap to take down the Grand Canyon and I have been paddling it everywhere.
What's your favorite thing to do when you're not on the water?
Be outdoors!  Whether it is hiking, camping, mountain biking or just chilling in a hammock, I love being outside.
Describe the moment when you knew you were hooked. 
When I first started paddling, I heard crazy stories of people going kayaking in the winter.  They said that is the best time for the creeks to run.  I thought this was insane!  That winter I was out in the snow paddling the rivers, I guess I was hooked!