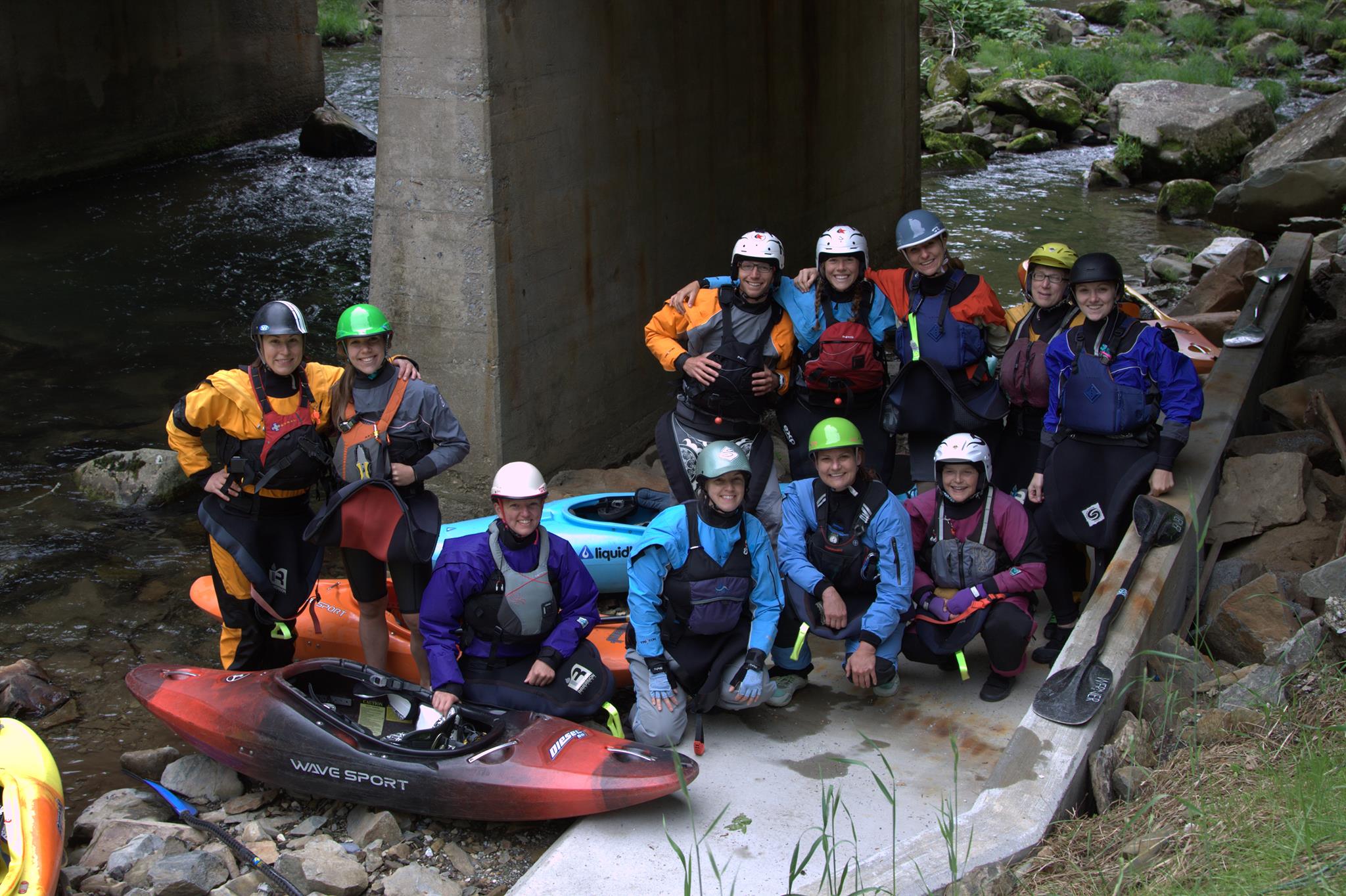 What a madly wonderful spring! We kicked off our Tributaries Tour with a presentation of Chris' thoughts on "Taming the Lizard Brain" at Atlanta Whitewater Club's monthly meeting. It was a lot of us all to think about, and we had a dynamic discussion throughout. Paddlers of all different skill ranges, disciplines, and personal backgrounds chimed in to add perspective and life experience to our chat about managing fear impulses. I think everyone left energized and encouraged by such an invigorating evening of community.
Our first ever Immersion Week was beautifully capped off by a weekend with the Boater Chick Festival… both Chris and my first time attending. Not knowing what to expect, we made ourselves flexible and available for whatever event organizer and all around saint Anne Connolly might need. Our Trip Leading clinic only had one person signed up so when we arrived Saturday morning, Anne greeted us by asking, "Have you had your coffee yet? Yes? Okay…" and informed us that our clinic was now a beginner creeking class with 9 (nine)- NINE!- excited ladies. What an incredible day sharing the river with these women; neither Chris nor I had ever paddled with so many women at once, and creeking just so happens to be one of our favorite disciplines to teach. We got to watch these ladies powerfully and determinedly bang off rocks, get first boofs, and lap rapids while exploring the slow and delicate beast that is creek boating. It. Was. Awesome. That night, we gathered round as a community of passionate, incorporative people and celebrated the best parts of kayaking: story telling and sharing our experiences as stewards of great water. Needless to say, we've already got BCF '15 on the calendar!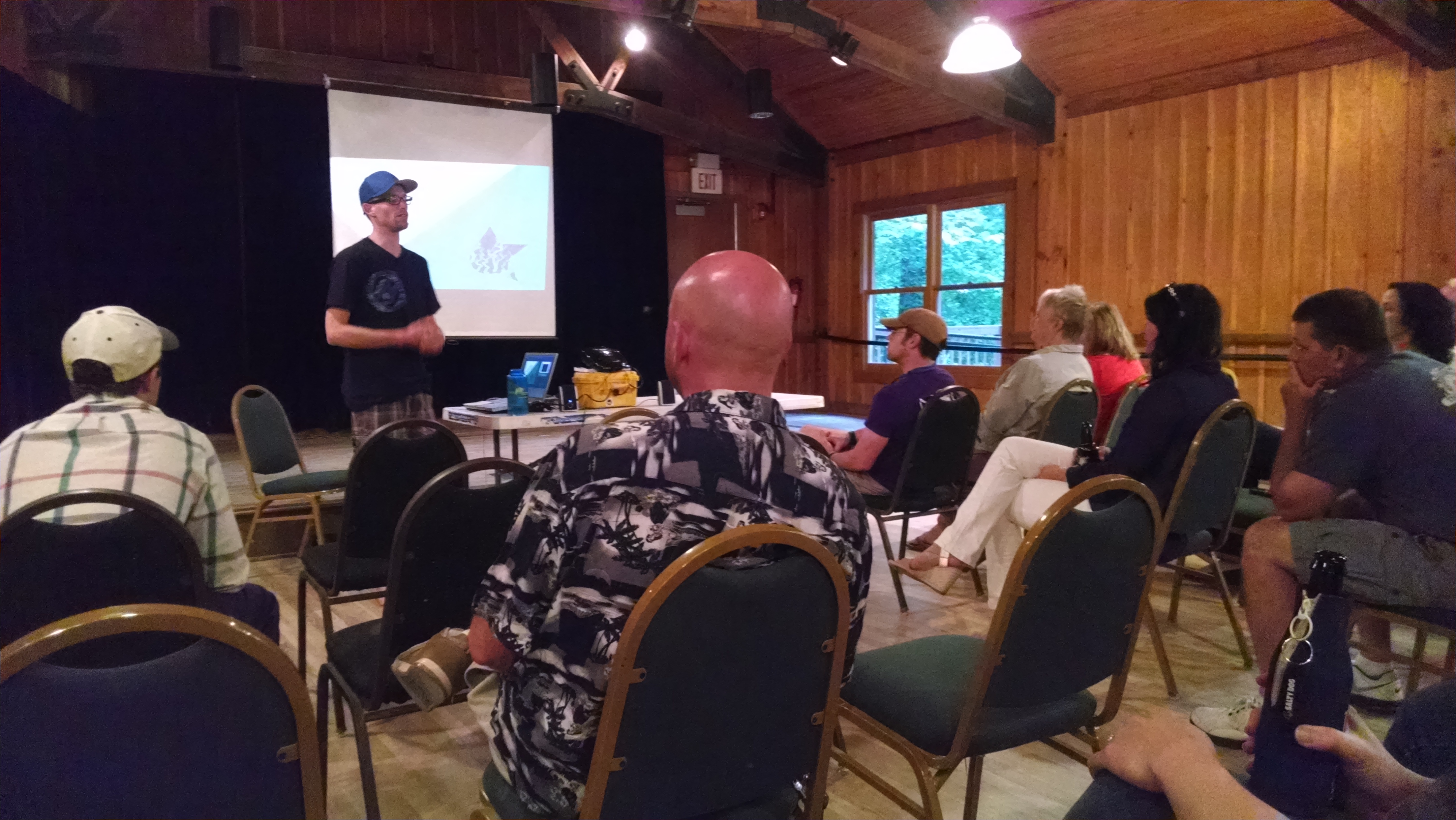 We're looking forward to continuing the spirit of the Tributaries Tour with some beginner clinics at Asheville Adventures Rentals, hanging at Carolina Canoe Club's Week of Rivers, and teaming up with the phenomenal community in Columbia, South Carolina for a custom rescue and safety class. We are continually realizing that paddling offers us so much more when shared, and can't wait to see where this ride takes us next. Check out our schedule for upcoming clinics and events, and contact us if you'd like H2o Dreams to swing by your next club meeting, shindig, or day on the water… we'd love to join you!
UPCOMING DATES, LOCATIONS, & EVENTS
Asheville Adventure Rentals Intro Clinic | 20-22 June, 25-27 July
Carolina Canoe Club's Week of Rivers | 28 June – 06 July
30 June: Trip Leading & Preventative Safety, 10am-3pm
H2o Dreams Presents "Taming the Lizard Brain," 7pm
01 July: Teaching the Roll, 10am-1pm
03 July: Intermediate / Advanced Creeking 10am-3pm
Saluda Rescue & Safety Class w/ Aimee Norris | 19-20 July